On a recent Mother's Day trip in Asheville, NC, board member Cherie Jackson mentioned BDA's need for a new website to her hiking companion, Kerry Fitzpatrick.
"We were hiking the beautiful Chimney Rock trail and started talking about the things in our life that mattered to us the most, " Cherie said. "I told Kerry about BDA and mentioned that our website was in dire need of a facelift, but to do a proper job we would need some decent assets."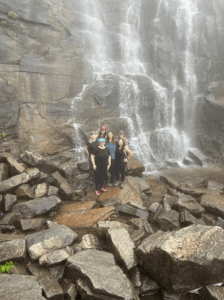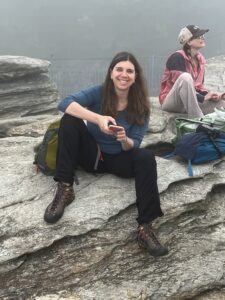 Kerry Fitzpatrick, a recently retired IT professional, jumped at the opportunity to give back. "I recently left my job with the express purpose of focusing on work that builds community and makes a positive difference.  What Cherie described was exactly what I was looking for." Ms Fitzpatrick formerly owned a web design company that had been acquired by a large IT firm. After a successful international career that saw her leading at the VP level,  she now owns a professional photography business, specializing in capturing images of children and families.  
"We realized that to get photos and content for a new site, we would need to get to Boston before school was out. That ended up being a whole lot sooner than we realized – in fact just three days after getting home, we were back on a plane to participate in graduation weekend." Jackson mused.
Opal Williams, co-founder of the school said that she and Principal Jackson had been praying for a new website just 20 minutes before receiving the call from Cherie to check on timing. "This is without a doubt a direct answer to prayer.  We have been researching different website options for years, but the costs were so prohibitive we hardly knew where to start."
The generous gift in kind from Fitzpatrick is valued at more than $70,000.  The finished result is a far better reflection of the caliber of our school.
"Our website is the first point of contact for prospective new families and financial partners" Mrs Williams said. "I was too embarrassed to send people to our previous site.  Now I just can't wait to share it!"