The school year for the Boston DREAM Academy scholars started with student orientation in our then new home at the Boys and Girls Club of Dorchester. The staff at the club were warm and welcoming. They made the BDA staff and students feel right at home.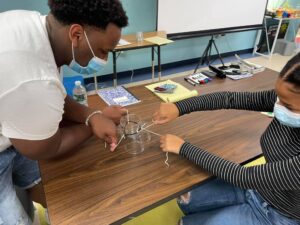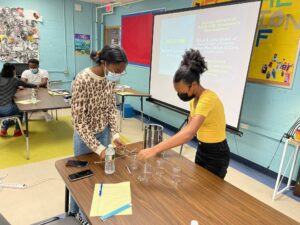 The new students quickly got used to the rigors of our program. They were supported and guided through the Virtual High School (VHS) learning courses, by both the staff and veteran students. Our blended program utilizes online coursework through the Virtual High School Collaborative (VHS), tutoring from EdEx Solutions as well as live instruction for music, sports, math, and religious studies. The newbies caught on quickly, evidenced by their ability to navigate VHS platform, and complete and submit their work in a timely manner.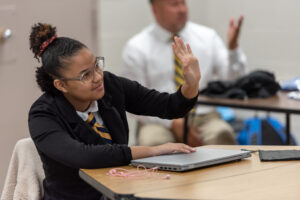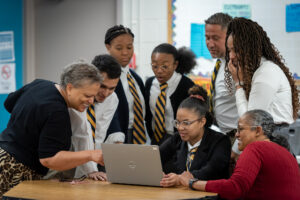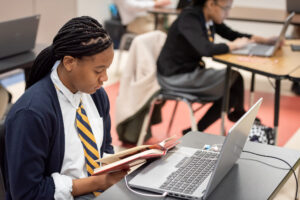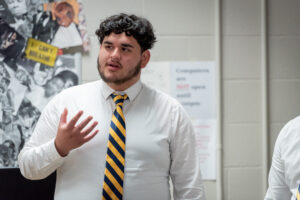 Marilyn Rodgers joined our staff as our full time Lead Site Coordinator and Facilitator this year. Her delicate balance of love and discipline has endeared her to the hearts of our students and staff. We were also able to contract a phenomenal Math Teacher, Phoebe Brimer, whom we credit for the great strides our students have taken in their Math understanding and performance. We were also able to hire, part time, our young and very capable Administrative Assistant, Shaina Hall, who just graduated with her Bachelor of Science in Business. She seamlessly took over from our previous outstanding Administrative Assistant, Canice Farrell-Fraioli, who unfortunately had to leave due to other commitments.
BDA uses an Aptitude Placement test as a benchmark for student performance and progress throughout the academic year. Students were tested at the beginning, middle and end of the school year in Math and Reading Comprehension. Several of our students tested above the 95th percentile in the country, with one testing at the 99th percentile in Math. Throughout the year their work continued to improve and they showed growth in their next two MAP tests. Overall students did well in their classes.
Josephine Skerritt a Junior at BDA was accepted into the summer Minority Introduction to Health Science Program at Loma Linda University in California. Admission to this prestigious program is highly competitive, but because of her exceptional academic performance and sparkling ambition, Josephine was awarded this opportunity.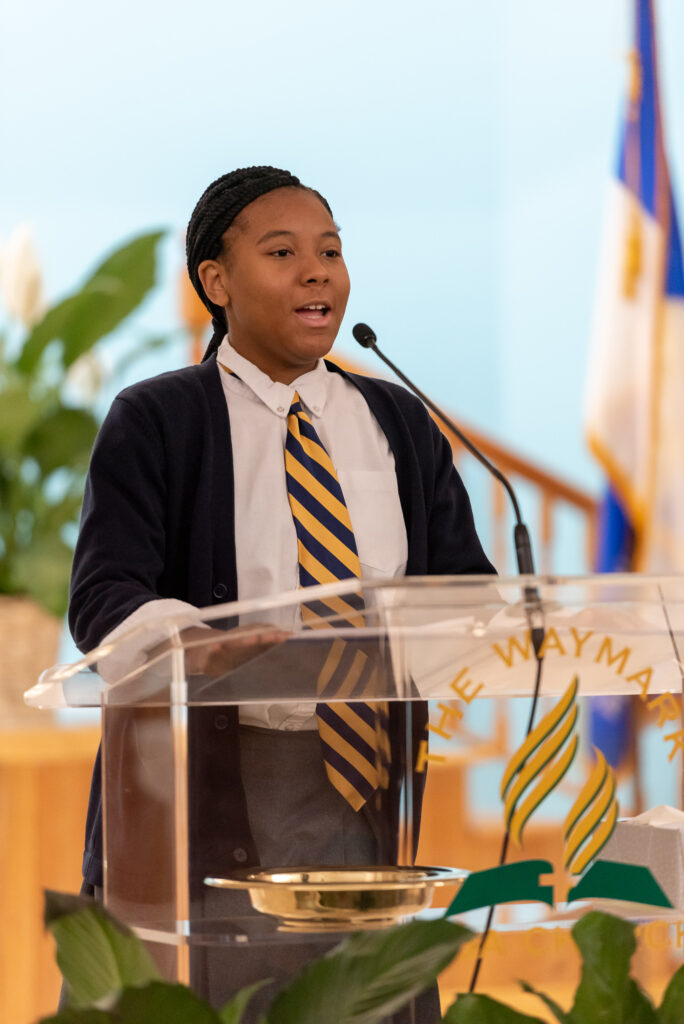 One of our BDA graduates, Igor Rodrigues, was also offered a summer internship with Fidelity Investments Boston, one of the largest mutual fund companies in the U.S, through the Berkshire Partners Boys and Girls Club. All three of the BDA graduates – Emerson Herrera, Igor Rodrigues and Alex Deleon received scholarship offers from La Sierra University, California and Oakwood University, Alabama totaling over 400,000 combined.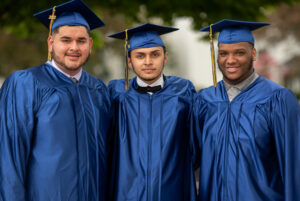 Record-breaking scholarship awards are not the only firsts this year. During the school year two of our students (a freshman and sophomore) relocated to another state but wanted to continue to attend BDA. These motivated scholars attended remote classes and maintained their GPA from far away.  Now they want to continue their high school journey remotely with their BDA family. This is the first time BDA will operate outside of Boston, with students attending 100% virtually.
Students not only made great grades this year, but also made great music! This year's scholars have studied violin, guitar, cello and piano and performed at our annual music recital attended by BDA supporters from around the country.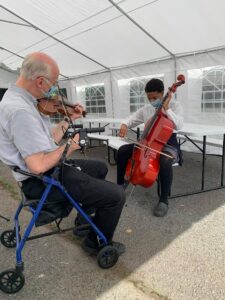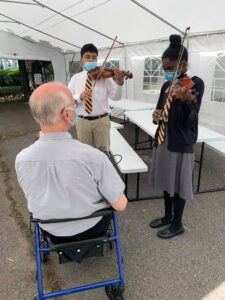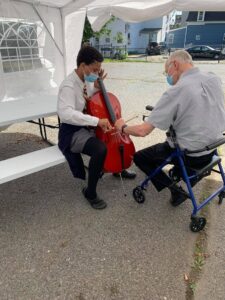 Students also had fun during gym and enjoyed opportunities to give back. They volunteered to assist the Boys and Girls Club of Dorchester landscape, helped to clean-up around the club's playground and paint in the interior of the space they utilized. They also helped to clean up the Waymark SDA Church yard.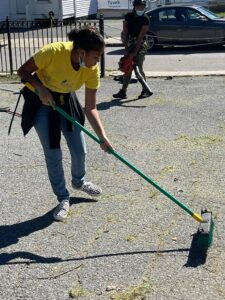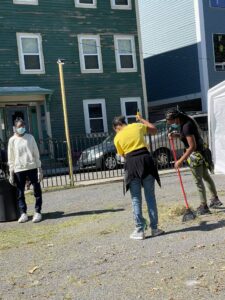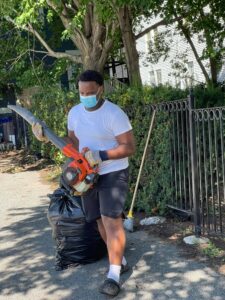 Students went on outings designed to spark intellectual curiosity and engage with relevant social issues. Among the outings the students went on were: The Museum of Science, Castle Island and Altitude Trampoline Park. They also had the opportunity to attend the Broadway production of, "To Kill a Mockingbird" at the Boston Opera House. Learn more about this special performance here (skip to 1.16-1.18 to see a clip one of our seniors, Alex capturing the moment).
Other special moments are our weekly assemblies when students are able to ask questions and learn from professionals at the top of their fields. Junior and Seniors also had the opportunity to meet and ask questions of La Sierra University and Loma Linda University Faculty on their trip to California.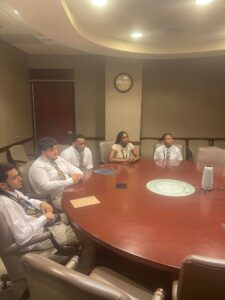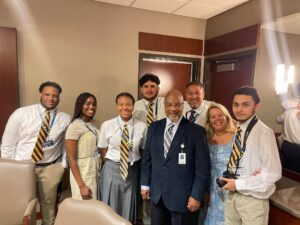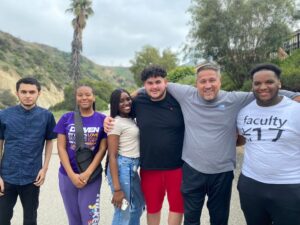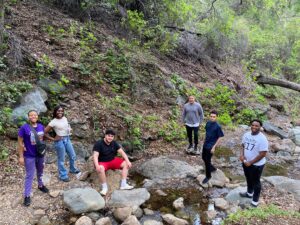 BDA ended the school year with exciting news just ahead of our inspirational Baccalaureate Service and the Graduation Ceremony. BDA will for the first time have its own building thanks to the generosity of one of our strategic partners. We are also blessed with the creation of a wonderful new website thanks to a providential meeting between one of our board members Cherie Jackson and our Website creator Kerry Fitzpatrick. We are eternally grateful to Kerry Fitzpatrick for her amazing generosity in donating her time and expert skills in developing this outstanding website for BDA.
We are proud of our students and look forward to welcoming new and returning students into our amazing new building next year. We thank God, our Supreme Provider, Protector and Miracle Worker for bringing us through another unparalleled year. To God be all the glory!